Wall of Fame
Arrow of Light

These youth earned Cub Scouting's highest rank: Arrow of Light. This is the only Cub Scout rank emblem that can be worn on a Scouts BSA uniform and an adult leader uniform.
2018
Erik Diaz
Nick Gabriel
Quintin Keplinger
Ryan Monfils
Jonathan Prichard
Adrian Rodriguez
Ethan Rondeau

2017
Jonah Boring
Levi Bruner
Aden Dayon
Dacota Jackson
Dylan Leap
Nathaniel Moreno
Jacob Prichard
Benjamin Rodriguez
Evan Sandvig
Logan Shipek
Zachery Sullivan
Kane Van Slyke
Bryce Wade

2016
Seth Arnold
Jeffrey Hagman
Conner Hanlon
Joshua Hess
Michael Jones
Louis Rodriguez

2014
Jeremiah Baker
Eric Bonnes
Tyler Gabriel

2013
Austin Detrempe
Matthew Page

2012
Jonathan Hoefler
---
Journey to Excellence
Journey to Excellence is a performance recognition program designed to encourage and reward success, and measure the performance of units, districts, and councils. This is an achievement earned by the entire pack, and all pack members wear the most current award on their uniform to show that the pack has earned this award.

2017 – Gold 100% Boys' Life
2016 – Gold 100% Boys' Life
2015 – Gold 100% Boys' Life
2014 – Gold 100% Boys' Life
2013 – Gold 100% Boys' Life
2012 – Gold 100% Boys' Life
2011 – Gold
---
Three Peaks District Awards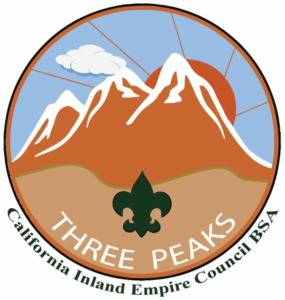 Pack 374 was a member of the Three Peaks District through the end of 2017, when the district was dissolved.
2017
Jason Yoakum – Den Leader of the Year
2016
Dylan K. – Cub Scout of the Year
Geoff Rice – Den Leader of the Year
Denise Boring – Assistant Cubmaster of the Year
Matt Gardner – Cubmaster of the Year
Denise Boring – District Award of Merit
2015
Denise Boring – Cub Scout Leader of the Year
2014
Pack of the Year
Alex B. – Cub Scout of the Year
Earl Jackson – Assistant Den Leader of the Year
Chris Jones – Unit Leader Award of Merit
Dave Boring – Committee Chair of the Year
Lynn Jones – Spouse of the Year
Tim Bonnes – Spouse of the Year
The Borings – Scout Family of the Year
2013
Michael J. – Cub Scout of the Year
Denise Boring – Cub Scout Leader of the Year
Susan Gabriel – Tiger Cub Scout Leader of the Year
Lynn Jones – Unit Driving Force award
2012
Chris Jones – Cubmaster of the Year
---
Wood Badge Participants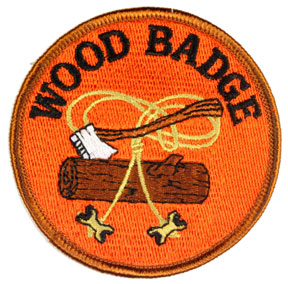 Wood Badge is Scouting's premier training course for adult leaders. Wood Badge courses aim to make Scouters better leaders by teaching advanced leadership skills, and by creating a bond and commitment to the Scouting movement. The first Wood Badge training was held at Gilwell Park (UK) in September 1919, and continues to be used throughout the Scouting world. Wood Badge training is recognized by the Gilwell totem of the axe and log. When participants complete the course and their personal goals, they are presented with the wooden beads.

Course W4-45-18-2
Marlenne Roldan, Antelope

Course W4-45-17-2
Dave Boring, Fox
Carly Crawley, Bear
Kelli Keenum, Bobwhite
Geoff Rice, Antelope
Jason Yoakum, Fox

Course W4-45-16-2
Matt Gardner, Bear
Steven Leap, Buffalo

Course W4-45-15-2
Denise Boring, Eagle
Earl Jackson, Bobwhite
Chris Jones, Bear
Last updated: September 11, 2018